CloudOOP Big Data Servers
Engineered to handle all your Big Data needs.
What if there were a cost-effective server platform that not only reduced both CapEx and OpEX, but also offered superior data I/O performance for real-time processing?
Enterprises are ingesting data at ever increasing volumes and the need to analyze that data in real-time is critical for success. This puts tremendous demands on server infrastructure which could result in skyrocketing capital and operational expenses. What if there were a platform offering the highest level of performance you would expect in an enterprise server–combined with the cost-effectiveness of direct attach storage? PSSC Labs CloudOOP Big Data Enterprise Servers are designed specifically for environments that refuse to compromise on performance, without breaking the budget.
The world's first and only Big Data Enterprise Server Platform to offer:
Customize your perfect server and submit your build for a quote.
"Certification of the CloudOOP Platform on Cloudera Enterprise ensures customers have the most innovative data management technology available."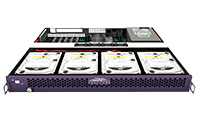 Disk Storage Capacity:
2 x Dedicated SSDs for Operating System
4 x SSD, SATAIII, SAS for Primary Storage
Optional 2 x NVMe SSDs for Tiered Storage
Dimensions & Weight:
1U Rackmount
19" W x 37.5" D x 1.75" H
Average 40 lbs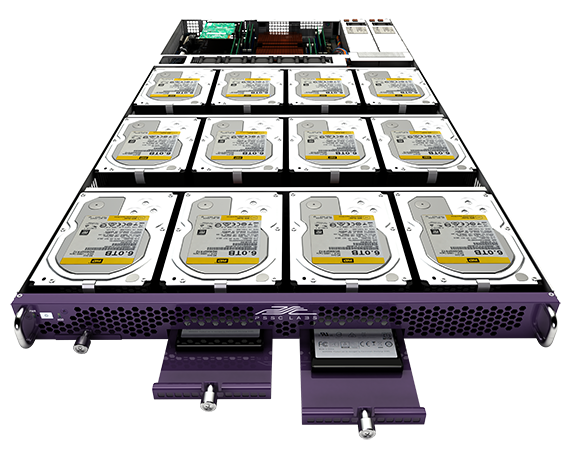 Disk Storage Capacity:
2 x Dedicated SSDs for Operating System
12 x SSD, SATAIII, SAS for Primary Storage
Optional 2 x NVMe SSDs for Tiered Storage
Dimensions & Weight:
1U Rackmount
19" W x 37.5" D x 1.75" H
Average 85 lbs
Three Year Silver Level SLA Included
Gold and Platinum SLA Optional
Years Four and Five Year SLA Optional
Aspeed® AST2500 management controller
Avocent® MergePoint IPMI 2.0 Web Interface:
Network settings
Network security settings
Hardware information
Users control
Services settings
IPMI settings
Sessions control
LDAP settings
Power control
Fan profiles
Voltages, fans and temperatures monitoring
System event log
Events management (Platform events, trap settings, email settings)
Serial Over LAN
vKVM & vMedia (HTML5)
Operating system installation
Storage partitioning and configuration (JBOD or RAID)
Net Connect integration service for easy network boot
BIOS customization
Power and cooling consultation prior to delivery
Mac address recording and reporting
Node name labeling
Rack 'n Roll Services Available for Turn-Key Installation