In search of your perfect server?
You've come to the right place.
You already know PSSC Labs offers a broad range of superior purpose-built servers – storage, HPC, AI, big data, database. And we're experts at making our great servers even better by helping you customize them to your specific situation.
Start by reviewing the lists below to find the server that best matches your organization's needs. Then we'll help you choose the features that make it even more suitable to reach your goals. Once you submit your build, we'll get in touch promptly with a quote for your dream server.
Of course, if you prefer to talk with one of our Solution Architects, you can do that too! Just call us at 949-380-7288.
Disk Storage Capacity:
Maximum 3 x SSD or 1 SATAIII Hard Drive
GPU Support:
No Additional GPU Support
Dimensions & Weight:
1/2U Rackmount
19" W x 28" D x 1.75" H
Average 26 lbs 
Disk Storage Capacity:
Maximum 8 x SATAIII or SSDs
GPU Support:
Up to 4 x NVIDIA Tesla, Quadro or Geforce
Optional Support for 4 x Intel FPGA
Dimensions & Weight:
2U Rackmount
19" W x 29.5" D x 3.5" H
Average 43 lbs
Disk Storage Capacity:
Maximum 12 x SATAIII or SSDs
GPU Support:
Up to 10 x NVIDIA Tesla, Quadro or Geforce
Optional Support for 10 x Intel FPGA
Dimensions & Weight:
4U Rackmount
19" W x 33.5" D x 7.0" H
Average 76 lbs

CloudOOP Big Data Servers​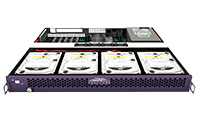 Disk Storage Capacity:
2 x Dedicated SSDs for Operating System
4 x SSD, SATAIII, SAS for Primary Storage
Optional 2 x NVMe SSDs for Tiered Storage
Dimensions & Weight:
2U Rackmount
19" W x 37.5" D x 1.75" H
Average 40 lbs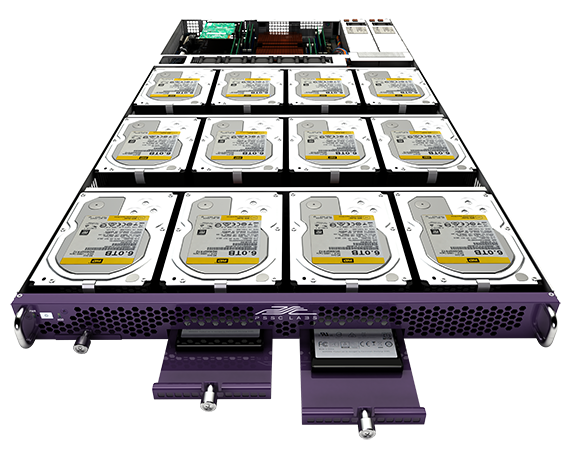 Disk Storage Capacity:
2 x Dedicated SSDs for Operating System
12 x SSD, SATAIII, SAS for Primary Storage
Optional 2 x NVMe SSDs for Tiered Storage
Dimensions & Weight:
1U Rackmount
19" W x 37.5" D x 1.75" H
Average 85 lbs
CloudSeek Database Servers​
Disk Storage Capacity:
Maximum 10 x SSD, SATAIII, SAS Hard Drives
Dimensions & Weight:
1U Rackmount
19" W x 23.5" D x 1.75" H
Average 33 lbs
Disk Storage Capacity:
Maximum 26 x SSD, SATAIII, SAS Hard Drives
Dimensions & Weight:
2U Rackmount
19" W x 25" D x 3.5" H
Average 45 lbs
SureStore Storage Servers
Disk Storage Capacity:
Maximum 4 x SSD, SATAIII, SAS Hot Swap Hard Drives
Dimensions & Weight:
1U Rackmount
19" W x 23.5" D x 1.75" H
Average 30 lbs
Disk Storage Capacity:
Maximum 12 x SSD, SATAIII, SAS Hot Swap Hard Drives
2 x 2.5" SSD Hot Swap Hard Drives for OS (Raid 1)
Dimensions & Weight:
2U Rackmount
19" W x 24" D x 3.5" H
Average 45 lbs
Disk Storage Capacity:
Maximum 36 x SSD, SATAIII, SAS Hot Swap Hard Drives
2 x 2.5" SSD Hot Swap Hard Drives for OS (Raid 1)
Dimensions & Weight:
4U Rackmount
19" W x 28" D x 7" H
Average 90 lbs